Law Offices of Xiomara M. Hernández
Xiomara M. Hernández
Our Firm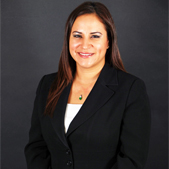 Xiomara M. Hernández was born in New York and raised both in El Salvador and California. She received her Bachelor of Science degree in Political Science in 1996 from Santa Clara University and her Juris Doctor degree with a specialization in International Legal Affairs in 2000 from Cornell Law School.
Ms. Hernández has exclusively focused her practice on United States Immigration and Nationality Law. She represents clients before United States Citizenship and Immigration Services ("USCIS" formerly known as "INS"), U.S. embassies and consulates, including Mexico, Venezuela, Colombia and England, as well as the Immigration Courts (EOIR). Over the years, she has helped investors, companies, professionals, and skilled workers in acquiring nonimmigrant and immigrant visas. Ms. Hernández has also helped numerous individuals obtain their permanent residence ("Green Card") through family relationships, as well as acquire U.S. citizenship. In addition, Ms. Hernández also has ample experience representing individuals in asylum, VAWA petitions, and removal, deportation, and exclusion proceedings.
Ms. Hernández is a member of the Florida Bar and the American Immigration Lawyers Association (AILA). She is also a Past-President of the AILA South Florida Chapter.
The Law Offices of Xiomara M. Hernandez, P.A. is a full-service U.S. immigration and nationality law firm located in Miami, Florida. The firm's purpose is to provide the highest quality of legal representation to individuals and companies in all immigration matters.
The firm is founded on the following core values:
Personal and Quality Service:
We understand that the immigration process can be complicated and overall stressful. As such, we are dedicated to professional excellence and to individual and personal quality service. We address our client's questions and concerns promptly and honestly.
Competency:
In order to properly represent our clients, we keep up to date with developments in U.S. immigration laws and procedures.
Efficiency:
We know that whether you are an individual or a company, resolving your immigration case is an urgent matter. We are committed to providing our clients with timely and effective assistance in preparing and filing their immigration case. This includes utilizing the latest technology to mange and process cases.
Integrity:
We are committed to the highest ethical standards in all matters. We will never take any professional or ethical shortcuts when representing our clients.
Hiring the right lawyers for your immigration affairs is one of the most important decisions you will make and should not be based on what ads say or promise. Before you decide, ask us to send you some free information about our experience and qualifications.